Do you know what your value to the family company as a successor is? If you are considering joining, do you know under what conditions your value might be at its maximum? Are these questions important?
At a gathering of owners, a number of years ago I heard the late Fergal Quinn – founder and owner of Superquinn – speak on all things family business. He covered the usual topics of growth, values and the need for agreement within the family if the family (read the business) are going to get anywhere. During this talk he introduced a novel idea for those family members considering joining the family company to pursue a management career. His idea? That a successor should bring 'value' back to the company. That stuck with me; I had never heard anyone speak in this way on family employment before.
His number one principle for the type and timing of successor employment was that value counts. That which you alone have of worth which is both unique to you and desired by someone – or something – else. If you as a successor do not have at least an inkling or sense of your own value, think again. Without this awareness you will find it difficult to assess the most opportune time to contribute. You might call this a 'command' of your value, the absence of which will allow someone else (possibly a relative) do it for you.
The decision (or not) to join the family business will impact you as a successor more than any other. This 'impact of ownership' is both unique and important; unique by virtue of your name and important by indication of your intentions.
Intentions to join can be fuzzy.  Of a cohort of University of Chicago MBA's 5 years after graduation, 80% of those who intended to join their family business actually had done so. However, of those unsure if they would join, 22% actually did and of those not intending to ever join a full 20% found themselves on the family payroll five years after completing their masters. Who knew? It seems not even they could know for sure that an awareness and use of value can change with time and circumstance.
A framework or method to help you identify elements of 'value' as a successor, will be both instructive and helpful. Helpful as you discuss your intentions with interested parties (the company, family members, career coaches et al.) and instructive in shaping your understanding of both your families' business and your relationship with it.
This 'value' framework involves careful consideration of three areas:
Firstly, your aptitude (or otherwise) for business in general and the type of business in which the family company trades. Secondly, qualifications; the conditions for involvement required by the family and your abilities which you can bring to the party. Both must match. Finally, timing; active awareness of your career stage and the development requirements of your family company.
Value Check 1.   
Assess if you have an aptitude for business and for the business your family is in.
Your first port of call is to assess if you have an aptitude for business. Do you baulk when business is presented or discussed? Are you interested in the buying and selling, the collective urge for a given goal or the assessment of financial and commercial detail? As an example, think on a cousin of mine who,  attending a company event and presented with all of the above, stated emphatically  'I know that this is definitely not for me!' . His interest and abilities – he became a successful singer – lay elsewhere.
Does your temperament call to the commercial or to the essence of the enterprise you own? Take the case of celebrity farmer James Rebanks. Behind his decision to return to the family farm in the Lake District, (chronicled in his bestseller 'The Shepherd's Life') is his self-confessed loathing of small talk, love of the land and a passion for sustainable farming: 'This is a good life, this.' he states. In his words he is 'hefted' to the land, the weight of which, coupled with his ability and its influence on him, appear to call to his temperament and personality. Are you 'hefted' to your family business? Do you know?
Aptitude is your natural ability to do something well, a fitness for a role, natural propensity or talent for a particular skill or skills some (or all) of which may be essential for success in your chosen career and field. When these overlap with those required to excel at a career in your family business, the better for you. Possibly essential if you are to consider and commit to life-long involvement in your family business. Best test if you have some aptitude for it first.
'Successful careers are not planned. They develop when people are prepared for opportunities because they know their strengths, their method of work and their values.' Peter Drucker, Managing Oneself. HBR.
A well-used method to discover career calling and 'aptitude' is through experimentation 'outside' of the family company away from critical eyes. This in turn  can give you an insight into how other industries, businesses and companies operate and will also present the possibility to work with colleagues who know you for your first name, not your last one. Essential for the unvarnished feedback you will need to succeed.
A common path to consider is a specialist expertise in a commercial field (accountancy, finance, digital). With this, and the benefits above, at the very least you will return with self-understanding, unvarnished feedback and a qualification.
The next check follows. Do the family – and the family business – want you?
Value Check 2.
Identify the family Conditions for successor involvement and those Abilities needed to succeed.
Research on family business by Smith and Williamson, an Accountancy firm, found a firm majority of 78% citing the importance of next generation involvement in the family firm. This was matched by a corresponding percentage desiring that those returning have 'business or professional qualifications'. So far, so good. Something to bring back. By contrast a 2019 Survey by the Family Business Unit indicated just 28% of respondents preoccupied with succession and future leaders as a key challenge, with a drop to 23% for those preoccupied with the next generation. The annal KPMG Barometer (commissioned by the lobbying group EFB), indicates 33% desiring to pass on the management with a fractional increase to 35% being those desiring to pass on ownership to next generation successors.
Messages, therefore, are mixed as to conditions under which successors may join and what families look for when they do. To address this some families, have broad rules regarding eligibility – career stage, branch quotas, other stipulations such as qualifications and languages.
It is a good start if these policies are in place. However, many families can also demonstrate a lack of decision on possible role(s) and on the requirements of entry for family members. A wait-and-see approach is preferred, possibly underpinned by a poor experience in the past.
Your first port of call is to understand what polices (if any) are in place governing the involvement of family members as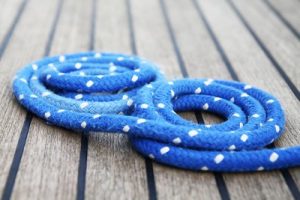 managers, governors (Board members), entrepreneurs or those supporting family governance.
To assess the abilities required by your family business, spend time to understand the profile of non-family managers alongside whom you will be working. Management may be 'home-grown' with a minimum of outside joiners (with the possible exception those working in 'specialist' functions such as the accounting and human resources). In this scenario, an evaluation of the origins and capacities of the non-family managers may be straightforward.
In a more developed business, with a higher percentage of non-family managers, assessment of career paths, qualifications and levels of responsibility will be more complex.  Try to understand the profiles of the companies or roles from where new managers are joining, the extent of 'outside' experience and the required qualifications.  Such information will quickly yield an overview of the relative calibre of managers and that which is valued by the business you may be about to join. Understand the requirements.
Value Check 3.  
Actively manage your career stage with the development requirements of the Family business. 
Your Career Stage 
But when to join? The Smith and Williamson survey shows a wide divergence as to the suitable time for next generation successors to join. Of those who voiced an opinion on age, 35% indicated the ideal as being between 26 and 35, presumably once you have acquired suitable experience. A sizeable minority of 35% indicated that the timing depends on each individual, with the balancing 30% indicating a broad range in suitable age and stage. Not much to go on as you consider the decision apart that it is worthwhile of consideration.
Timing can be driven by necessity – sometimes sadly as a result of premature death of a family member – in which case the decision will be made for you.
Well-managed careers pass through a number of stages, any one of which may be a suitable point at which to bring back 'value' to the family business.  Broadly, these points are:
Direct from school;
From University upon graduation;
After working outside of the company into a middle-management position. Usually following a relatively short period post-graduation – say 5 to 7 years. Into a management position or into a "project-based role "such as leading a start-up;
Following a longer period with entry to a senior management position i.e. on an operations Board or a Holding Company Board;
As a mature professional to join the family company Board as a non-executive.
Development Requirements.
As the business grows in size and in the variety and abilities of non-family managers, so your relative value to the business will alter. As a general principle, the larger the scale and scope your family company the later you should consider joining.
Where is your company on this development path? At the outset evaluate your families' attitude to growth. The family may be content with the status quo, preferring to harvest the company for lifestyle purposes. If, however the intent is to grow, entrepreneurial management will be both needed and valued. A good time to join.
With growth comes the need for new ideas, more qualified people and additional skills.  New managers and qualified professionals bring ideas and processes from outside the company. Ideas follow people. With this change in scope – the 'professionalisation of management' – comes possibility. Time to match with your career stage and aims and to decide on how you can bring value to the business.
Third way "portfolio career"
Career paths may take a number of turns. In any assessment of your value to the family company it is worth exploring those roles and possibilities which arise out of ownership.  Family governance roles, possibilities for social entrepreneurship, philanthropy or governance of the company all present possibilities to provide value. Such possibilities to contribute will open up and multiply as the family (and company) grow.
Successor Value
As a successor it pays to assess your situation in a pragmatic way, no more than if you are considering joining the company which has your name over the door. If at all possible, you should aim to mitigate the risk – as overheard in a recent zoom call – of employment in your family business as a 'high cost, low reward place to spend your life.'
To 'command' your value work through three steps. First, take the time to understand your aptitude for business and the business your family is in. Second, clarify any and all ownership conditions as to family involvement and understand the broad company requirements as to experience, qualifications and 'professional' merit. Look to the non-family managers for example. Finally – and this is the tricky one – match your career stage with the development requirements and possibilities within the family company.
Get these almost right and you will thrive. Get this mostly wrong and you will be locked into a role for which you are unsuited in an organisation which does not value why you are there.
Biography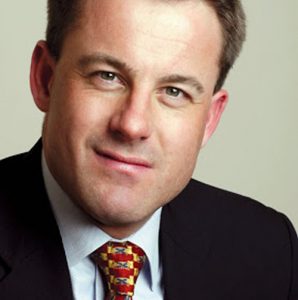 Philip is a leadership coach and mentor for family business successors. He previously held positions as manager, Head of the Family Council and non-executive Family Director within his family business, over a 25 year period. He founded and ran FBN Ireland (www.fbnireland.ie), a network to support families-in-business transition effectively from one generation to the next. He is currently writing a book on successor talent development within business owning families.
Philip can add value to families-in-business in the following ways:
As Coach or Mentor to family business successors;
Advisor on Successor performance and Family Talent development;
Facilitator for learning of family business management, ownership and leadership development.
For additional information please see his website www.philipmackeown.ie or his profile on LinkedIn https://www.linkedin.com/in/philipmackeown/  He can be contacted on email at philip@philipmackeown.ie  .